Use the patient tracking functionality to easily find patients that are important to you. Using the search menu, you can use the Tracked Patients toggle to filter only your tracked patients. There are two places to modify a patient's record to turn on or off tracking.
---
1. When you add a new patient, you'll have the option to enable tracking using the toggle switch in the top left corner of their patient record.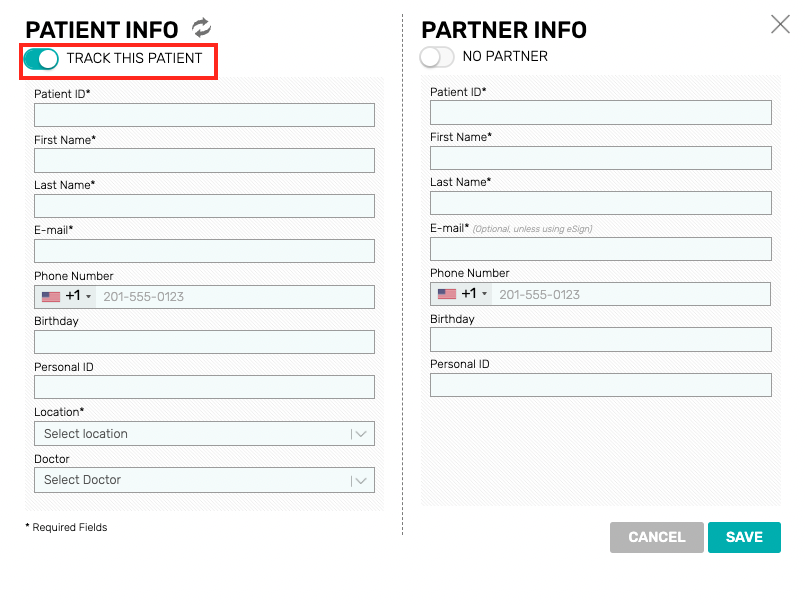 2. You can also flip this toggle switch by clicking on 'Edit Patient'.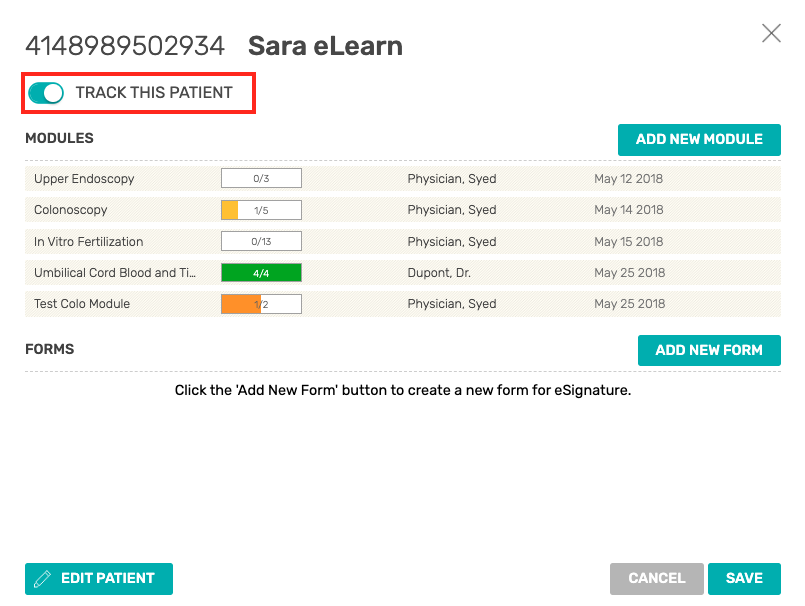 3. After you have added a patient, you can search for them from your home screen.
Click on the person with a location pin icon at the top right and then 'Search'