Your browser has a folder in which certain items that have been downloaded are stored for future use. Graphic images (such as buttons and icons), photo's, and even entire web pages are examples of items which are saved or cached. When visiting a webpage, your browser checks if a copy of the files on the page is in its cache already. If so, it will save the visitor some downloading and make webpages load faster.
There are some situations within EngagedMD where your cache can cause problems. Here are instructions on how to clear your browser's cache in Internet Explorer 9, 10, and 11.
1. Select Tools (via the Gear Icon) > Safety > Delete browsing history….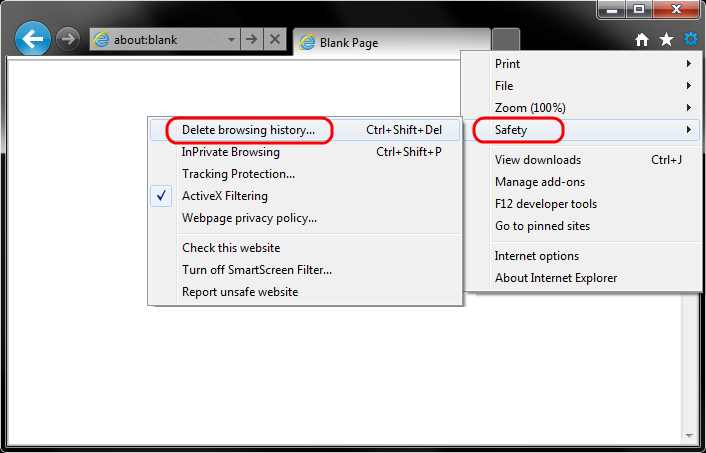 2. Make sure to uncheckPreserve Favorites website data and check both Temporary Internet Files and Cookies then click Delete.
3. You will get a confirmation at the bottom of the window once it has successfully cleared your cache and cookies.